I am 28 and a stuck-up Massachusetts Princess... I have been in the scene for 10 years this fall. My interests include foot fetishes, humiliation, CBT, tease and denial, financial domination (of course), spanking, small penis humiliation, sissification, and other forms of abuse and torture.
My interests: SHOPPING is the number one thing I love to do... with YOUR money, of course. I adore torturing My subs in various ways online and in realtime! I can be sweet and seductive, or sadistic and twisted, it all depends on My mood and when you catch Me!
I love to dominate in any form really, but mostly I am a Financial Domme, a beautiful Princess both sweet and sadistic. I am not like many Dommes out there in that I am not afraid to admit that I care for My slaves. Once you've been seduced into My sweet addiction you will learn to show Me great strength; by coming to Me and admitting your weakness. I love to be spoiled and pampered by My slaves, and I never have to ask for anything. My boys come to Me begging to please Me, longing to spend their hard earned paychecks on whatever My heart desires. Ultimately I seek those that are looking for a true connection, those that feel completely fulfilled and happy by following My every command, and of having the honor to do so!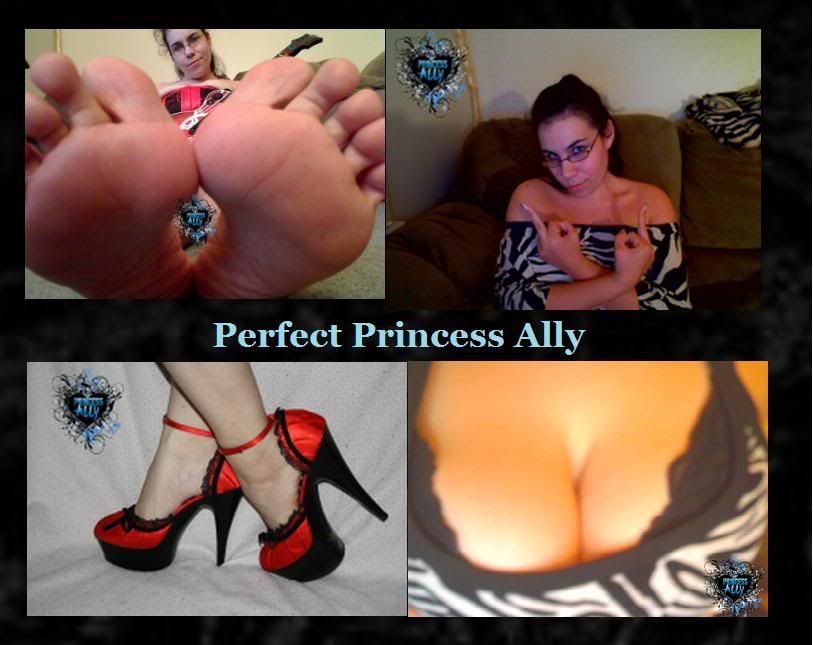 Want to weigh in on My next clip? Requests? Email Me at AddictingAlly@yahoo.com
Flip Flop Fun!
flip...flop...flip...flop... A fun dangle clip! I play with My cute used & loved black platform flipflops, arching My feet, pointing My toes, dangling this poor sandal from My foot perilously. A must-own for any foot fan :)

Video Info

Price:

$4.99

Filesize:

49.1 MB

Length:

3:00

Created:

2/16/11

Nudity?

No

DRM?

No

Categories:

Foot Fetish
Dangling
Shoe Fetish